Rockport Texas fishing and duck hunting
Contact Saltitude Outfitters
361-205-9833
| www.saltitudeoutfitters.com


Contact Saltitude Outfitters Today!

For the Best Fishing & Duck Hunting Trips in the Texas Coastal Bend!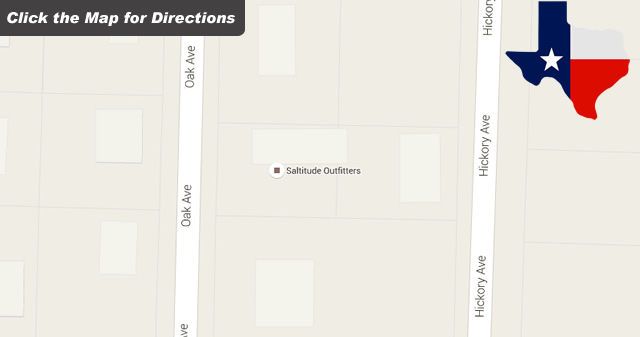 Saltitude Outfitters
916 Oak Avenue
Rockport, TX 78382
325-450-1682
361-205-9833


Capt. Sam Schiwart is a native Texan who grew up fishing and hunting all his life! He has a deep passion and love for the outdoors! He began at an early age learning from his grandpa the tactics and techniques needed to be a successful outdoorsman. Yearly trips to the Texas coast with family and friends when he was younger; Capt. Sam got the saltwater in his blood at an early age! His love for the outdoors has led him to the opportunity to share his knowledge and passion of fishing and hunting with others! Before he turned "professional," he spent countless hours learning the waters of the Aransas Bay Complex. Now he fishes all the bays and inlets from San Antonio Bay up north of Rockport, down south to Corpus Christi Bay... catching trophy-size Redfish & Trout all along the way!
Capt. Sam will share his techniques and fishing tips with you, your friends or family for catching trophy-size fish here in the Texas Coastal Bend.
Cedar Bayou & St. Joe Island Trips Offered for those who like to camp overnight plus sunset cruises, bay tours, kayak transportation, and some of the best birding trips available in the Coastal Bend! YOUR SAFETY ALWAYS COMES FIRST!
Get Ready for a Fantastic Day on the Water with Capt. Sam Schiwart!
Affiliates and Sponsors

News and Events

What's Happening at Saltitude Outfitters...
FACEBOOK | Like Us Here
Follow Saltitude Outfitters!
Captain Sam posts the latest news and info on the Official Saltitude Outfitters Facebook page.


SALTITUDE BLOG | Follow Our Posts
The Captains Journal...
Get the latest Rockport, TX weather reports and upcoming fishing and duck hunting trips...
Testimonials

See What Our Customers are Saying!
" We had an awesome fishing trip with Capt. Sam. He is very knowledgeable and took us to a great fishing spot were we caught lots of fish. My family and I will definitely fish with him again in the future."
-Mary T.
" Recently my family and I went on a fishing trip with Captain Sam of Saltitude Outfitters. I just want to say that he was very patient with us newbies and we learned a lot about fishing. He is also very safety conscience, which was very important to me and by husband when it came to the safety of our kids."
-Laurie R.
" We booked Capt. Sam for a guys weekend fishing trip and had a blast. Caught lots of fish and had an entertaining day on the water."
-Jeremy S.
" My buddies and I use Saltitude Outfitters for our yearly duck hunts. Our guide (Sam) always does his best to see to it that we have a fun and successful hunt!"
-Josh T.
" Top-notch service!"
-Steve A.