Rockport Texas fishing and duck hunting
Contact Saltitude Outfitters
361-205-9833
| www.saltitudeoutfitters.com


Rockport, TX Bay Fishing Trips

NOW OFFERING CUSTOM TRIPS TO CEDAR BAYOU AND ST. JOE ISLAND - ASK THE CAPTAIN!

Rockport has some of the best saltwater fishing on the Texas Coast to be enjoyed by the beginner to the most experienced angler! No better place to spend time making some great memories with friends and family fishing for Specked Trout and Redfish.
From a laid back relaxing day to hardcore tournament fishing, Saltitude Outfitters can cater a trip exactly to meet your needs!
Capt. Sam will share his techniques and fishing tips with you, your friends or family for catching trophy-size fish here in the Texas Coastal Bend. Get Ready for a Fantastic Day on the Water with Capt. Sam Schiwart!
Fishing Trip Rates - Boat, Wade, or Surf and Bait or Artificial

Capacity is 4 passengers + the Captain
1-2 People: $450
3 People: $550
4 People: $650
Call for pricing for parties of more than 4 people. Corporate and multi-boat outings welcomed.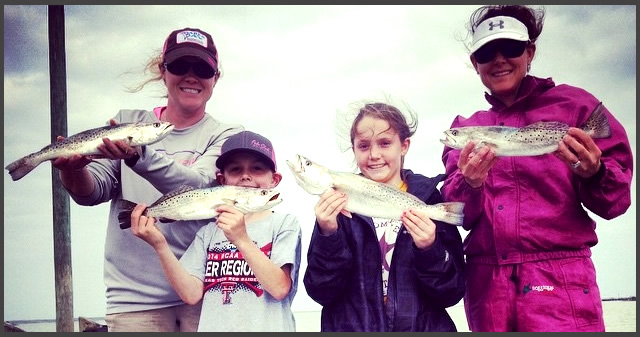 *What is Provided other than a Safe and Fun Day on the Water
-All rods, reels, tackle, and bait
-Cooler with ice for your drinks and snacks
-Cleaning and packaging of fish
-Great Memories
*WHAT YOU'LL NEED TO BRING
-Drinks and snacks
-Hat, Sunglasses & Sunscreen
-Weather appropriate clothing
-Camera
-Current Saltwater Fishing license or Hunting license
-Ice chest to take your catch home
-Proper wading gear (if applicable)
**State law requires that you have a valid fishing license with a saltwater stamp. You must have this license before boarding the boat - available at Wal-Mart, HEB and local tackle shops. This is Required by State of Texas.
*PLEASE NO BANANAS - THANK YOU!
*DEPOSIT - $100 DEPOSIT IS REQUIRED
Checks and Money Orders Accepted. Please mail your deposit to:
Capt. Sam Schiwart
916 Oak Avenue Rockport, TX 78382
*Captain Accepts: Checks, Cash, Money Orders only*
*Online Deposit Payments Coming Soon...
*CANCELLATION POLICY
The Captain reserves the right to cancel a trip due to inclement weather or circumstances beyond his control. Your trip will be rescheduled for a future date if possible, however if you have to cancel and want to receive a full refund, you must contact the Captain BY PHONE 14 days prior to your trip date. Any less notification than 14 days and your deposit will be retained.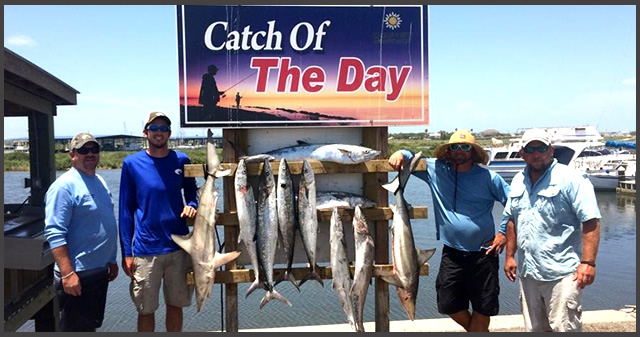 DO YOU NEED A PROFESSIONAL TOURNAMENT GUIDE?
CAPTAIN SAM IS A SUCCESSFUL GUIDE FOR POPULAR EVENTS LIKE BABES ON THE BAY ALL LADIES FISHING TOURNAMENT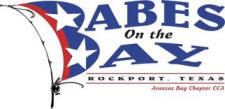 *CORPORATE OUTINGS & GROUP RATES
FOR CORPORATE OUTINGS, EMPLOYEE GET-TOGETHERS, FAMILY REUNIONS OR ANY LARGE GROUP FUNCTIONS, PLEASE CALL CAPT. SCHIWART FOR GROUP RATES!
Affiliates and Sponsors

Full Day Fishing Prices

(APPROX. 6 TO 8 HOURS)
1-2 People: $450
3 People: $550
4 People: $650
Capacity is 4 passengers + the Captain
*Captain Sam knows you want to have fun, but request that you drink responsibly! Thank you!

News and Events

What's Happening at Saltitude Outfitters...
FACEBOOK | Like Us Here
Follow Saltitude Outfitters!
Captain Sam posts the latest news and info on the Official Saltitude Outfitters Facebook page.


SALTITUDE BLOG | Follow Our Posts
The Captains Journal...
Get the latest Rockport, TX weather reports and upcoming fishing and duck hunting trips...
Testimonials

See What Our Customers are Saying!
" We had an awesome fishing trip with Capt. Sam. He is very knowledgeable and took us to a great fishing spot were we caught lots of fish. My family and I will definitely fish with him again in the future."
-Mary T.
" Recently my family and I went on a fishing trip with Captain Sam of Saltitude Outfitters. I just want to say that he was very patient with us newbies and we learned a lot about fishing. He is also very safety conscience, which was very important to me and by husband when it came to the safety of our kids."
-Laurie R.
" We booked Capt. Sam for a guys weekend fishing trip and had a blast. Caught lots of fish and had an entertaining day on the water."
-Jeremy S.
" My buddies and I use Saltitude Outfitters for our yearly duck hunts. Our guide (Sam) always does his best to see to it that we have a fun and successful hunt!"
-Josh T.
" Top-notch service!"
-Steve A.