Rockport Texas fishing and duck hunting
Contact Saltitude Outfitters
361-205-9833
| www.saltitudeoutfitters.com


Saltitude Blog

Follow Captain Sam's Blog Roll
Follow Captain Sam's daily blog on our fishing trips, weather reports, hunting trips, and more! He'll keep you updated on upcoming fishing and hunting trips too! Don't miss it!


Ultimate Fishing!

Rockport Texas Fishing at its BEST!
The ULTIMATE fishing guide for the Rockport, TX area. Call us to go on the best fishing trip of your life! The fun is just beginning! We are a full service fishing guide in Rockport Texas!

Welcome to Saltitude Outfitters...

The BEST in Rockport Texas Fishing and Duck Hunting!
Your answer for the best Saltwater Fishing & Duck Hunting trips in the Texas Coastal Bend! Spend the day with Captain Sam Schiwart bay fishing for Redfish and Speckled Trout from San Antonio Bay north of Rockport to Baffin Bay. Whether it be, throwing bait from the boat, wade fishing with lures, surf fishing the mouth of Cedar Bayou, or fishing a tournament, Saltitude Outfitters has the fishing trip for you and your family and your friends! Saltitude Outfitters is USCG licensed, TPWD certified, and a member of the Coastal Bend Guides Association.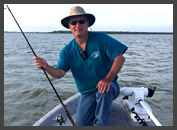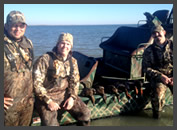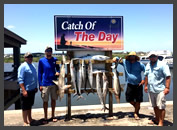 News and Events

What's Happening at Saltitude Outfitters...
FACEBOOK | Like Us Here
Follow Saltitude Outfitters!
Captain Sam posts the latest news and info on the Official Saltitude Outfitters Facebook page.


SALTITUDE BLOG | Follow Our Posts
The Captains Journal...
Get the latest Rockport, TX weather reports and upcoming fishing and duck hunting trips...